New REACH labelling and training regulations are being introduced for diisocyanates, with the first implemented in February 2022 and the later by August 2023. These regulations apply to all products containing free diisocyanates in concentration of 0.1% or above and will impact both professional and industrial users.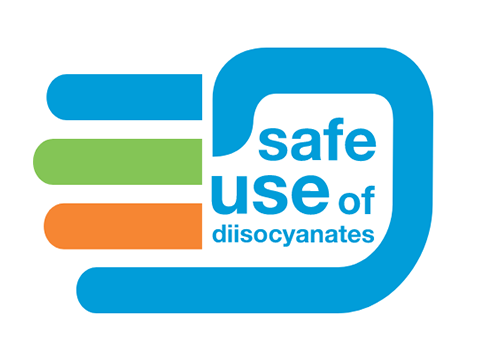 What are diisocyanates?
Diisocyanates are a family of versatile chemical building blocks used to make a wide range of polyurethane (PU) products such as rigid and flexible foams, coatings, adhesives, elastomers, and sealants. Polyurethanes are derived from a chemical reaction between diisocyanates and polyols. They are used to produce many products that we rely on every day and are utilised across a wide range of sectors including construction, automotive and industrial coating applications.
Are diisocyanates safe?
Polyurethanes exist all around us and have been used worldwide for many years. Like any substance, the diisocyanates used to form polyurethanes are safe to use when they are handled according to the relevant chemical risk management and safety measures. It is also important to stress that virtually no diisocyanates can be found in the finished articles.
What does the diisocyanate regulation consist of?
The diisocyanate regulations are a REACH Regulation, which was published in the Official Journal of the European Union on 4th August 2020.
The regulation is targeted at avoiding unsafe handling of diisocyanates and to minimise adverse health effects caused by exposure. These regulations will not restrict product availability and will allow adhesives and sealants to remain widely accessible.
Mandatory Training
The use of diisocyanates will be restricted by the stipulation that training programmes with legally mandated contents are regularly held to train employees in the safe use of diisocyanates. Furthermore, they are required to provide evidence that each employee has successfully completed the training programme. There is a transition period of three years, and these restrictions will apply from 24th August 2023.
A designated training platform has been created to facilitate this which is available across the EU. The training is currently available in 10 different languages and can be accessed on the official platform here: https://isopa-aisbl.idloom.events/
Product labelling
Effective from 24th February 2022, products sold within the EU and UK with a total monomeric diisocyanate concentration greater than 0.1% and is intended for professional or industrial use must now have the following statement on the product label: 'As of 24th August 2023, adequate training is required before industrial or professional use of this product'
How does this affect Robnor ResinLab?
As some Robnor ResinLab polyurethane products contain diisocyanate levels above 0.1%, we are now required to add this new REACH statement onto the applicable product packaging. We will be contacting our customers to advise them on the new training and to discuss label amendments.
Further information on the training and restrictions can be found here.
If you have any questions about these new regulations, then our Regulatory Affairs team are here to help.