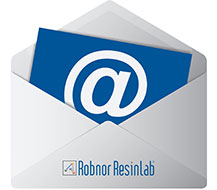 At Robnor ResinLab we like to keep in regular contact with our customers, and one of the most effective ways to do this is via our mailing list.
The subject of our email varies from product spotlights, exciting company news or exclusive subscriber discounts. You will never receive more than one email per month from us.
Don't miss out. Sign up now by filling out the simple form below.