Please see the below statement from John Henderson, Ellsworth Adhesives Group Managing Director, regarding COVID-19.
Together, we are jointly facing a totally unprecedented situation. The global coronavirus pandemic is impacting on all our families, our businesses and our way of life.
Considering the uncertainty surrounding the recent outbreak of COVID-19, we wish to confirm that our priority continues to be the well-being of our customers, employees, suppliers and all their families and we are committed to ensuring that our facilities and deliveries are operating in the safest way for all.
We have established a risk management program that includes a business continuity plan for all activities. This is reviewed by our management team every morning. We would like to reassure customers that we are taking all necessary steps to follow the guidance given by the Government and the World Health Organisation at this time. This includes having most of our internal sales, purchasing and support personnel working from home and our telephone and IT systems have been reconfigured accordingly. Social distancing is being practiced by any of our team still working within any of our facilities.
All our European facilities remain open and fully functional with deliveries currently running as normal and we are experiencing little in disruption of supplies from our vendors. We have stopped all unnecessary visits externally and to our facility as an additional precaution to reduce the spread of the virus.
We would also like to take this opportunity to thank you, our employees and partners for their continued support throughout this uncertain time.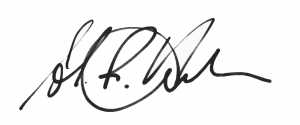 John Henderson
Ellsworth Adhesives Europe
Group Managing Director