We are pleased to announce the launch of a brand-new development material, PX19-GE3259-03.
The epoxy foam offers good adhesion to a wide variety of substrates.
Where can PX19-GE3259-03 be used?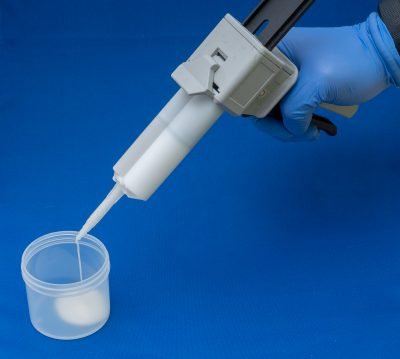 The two-component epoxy system is particularly suitable for void-filling applications and has good compressive strength for backfilling of parts. It can also be used in the casting of buoyant materials, or as a machinable epoxy foam for model making.
What makes this epoxy foam special?
The lightweight foam has a low density of approximately 0.3g/cm, which means only a relatively small amount of material is required to fill a large volume. This reduces material waste and makes PX19-GE3259-03 a cost-effective choice.
Additionally, PX19-GE3259-03 is also available as a three-component system. This allows users to adjust the foam density to suit their own specific application requirements.
Other key statistics:
PX19-GE3259-03 offers good thermal performance post-cure and has an operating temperature of up to 150°c.
With a low viscosity of just 3000 (when mixed), this new material is very easy to process and work with.
The system's slow foaming reaction generates low pressure during expansion and has a cure time of 24 hours at room temperature.
Robnor ResinLab PX19-GE3259-03 is RoHS compliant and can be purchased in bulk, twin-packs or 2:1 ratio cartridges.
Contact us today to make an enquiry about PX19-GE3259-03 or any other products from the Robnor ResinLab range.