So what is UL Classification?
UL (Underwriters Laboratories) is an independent, product safety testing and certification organisation, founded in 1894. Over the last century, Underwriters Laboratories has become the world's best known independent product safety certification organisation.
Over 19,000 types of products, components and materials systems are now rigorously evaluated each year and with 20 billion UL marks appearing on 66,000 manufacturers' products, more and more consumers are looking for products displaying this mark. UL marks are incredibly beneficial to you as it shows that we, the manufacturer are meeting the standardised minimum requirements for safe operation and have invested in increased product safety.
Advantages of UL Classification
When you see UL approval you can be confident in the products safety – there is a decreased risk when using UL approval products compared to those without. Utilising Underwriters Laboratories standards aids manufacturers to stand out from competitors, as all possible measures have been taken to meet and/or exceed industry standards. UL approval can verify this and allows manufacturers to benefit from a greater reputation.
UL 94 – We've got it
Many Robnor ResinLab products are certified to UL 94, the standard for safety of plastic materials for parts in devices and appliances testings. This plastics flammability standard determines the material's tendency to either extinguish or spread the flame once the specimen has been ignited.
How we achieved it
Plastic material testing is undertaken with either a Horizontal Burn (HB) test or Vertical Burn (VB) test, determined by the materials application requirements. During all tests the materials are subject to a flame source for a set duration of time.
Horizontal Burning (HB Test)
The HB test evaluates the burning rate of a specimen in mm/min whilst considering its thickness. To gain certification the material must be tested from a horizontal orientation, and found to burn at a rate less than the specified maximum rate. The burning rate must be less than 76 mm/min for a thickness less than 3mm.
Vertical Burning
In this test, samples with the same dimensions and flame height as used for horizontal burning tests are tested but in a vertical manner. Testers look out for the formation of
holes and dripping of material and Afterglow and burning times are recorded.
UL 94 Classifications
From lowest (least flame-retardant) to highest (most flame retardant):
– HB: Slow burning on a horizontal specimen: burning rate < 76 mm/min for thickness <3 mm or burning stops before 100 mm.
– V-2: Burning stops within 30 seconds on a vertical specimen; drips of flaming particles are allowed.
– V-1: Burning stops within 30 seconds on a vertical specimen; drips of particles allowed as long as they are not inflamed.
– V-0: Burning stops within 10 seconds on a vertical specimen; drips of particles allowed.
– 5VB: Burning stops within 60 seconds on a vertical specimen; no drips allowed; plague
specimens may develop a hole.
– 5VA: Burning stops within 60 seconds on a vertical specimen; no drips allowed; plaque specimens may not develop a hole.
Featured UL 94 Robnor ResinLab Products
PX439N is a non-toxic, thermally conductive flame retardant potting and encapsulating compound with low shrinkage, high adhesion and good chemical and water resistance.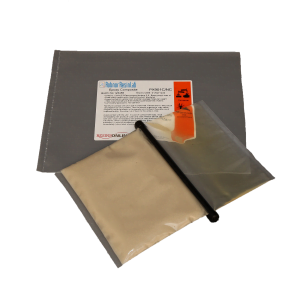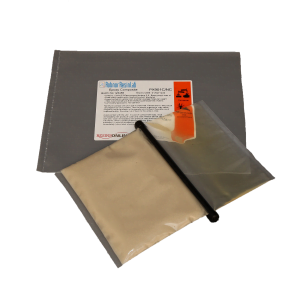 Application:
Transformers
PCB
Control Modules
General Potting and Encapsulation
SC123CF is a flexible. transparent modified silicone conformal coating with fast temperature drying and excellent adhesion under all climatic conditions.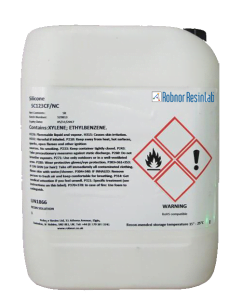 Application:
PCB applications to meet the highest defence and aerospace industry requirements.
Telecommunications, Radar and associated applications.
EL116L is a very low viscosity, semi-flexible polyurethane resin system, exhibiting high electrical strength, and low shrinkage.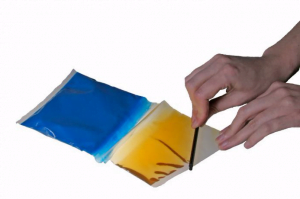 Application:
Coils
Transformers
Cable Joints
PCB potting and encapsulation
Delicate electronic components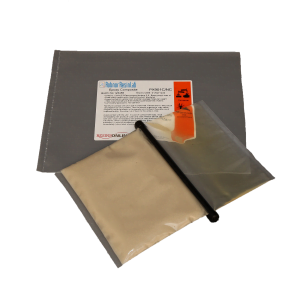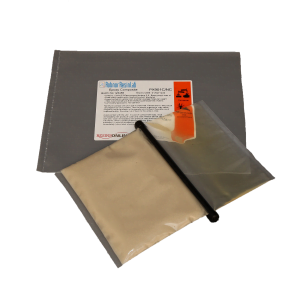 PX804C is a two component epoxy system with high electrical insulating characteristics. This non-toxic potting and encapsulating compound has low shrinkage, good thermal conductivity, high adhesion and good chemical and water resistance.
Application:
• PCB Potting and Encapsulation
• Capacitors
• Transformers
• Deep sea electronics